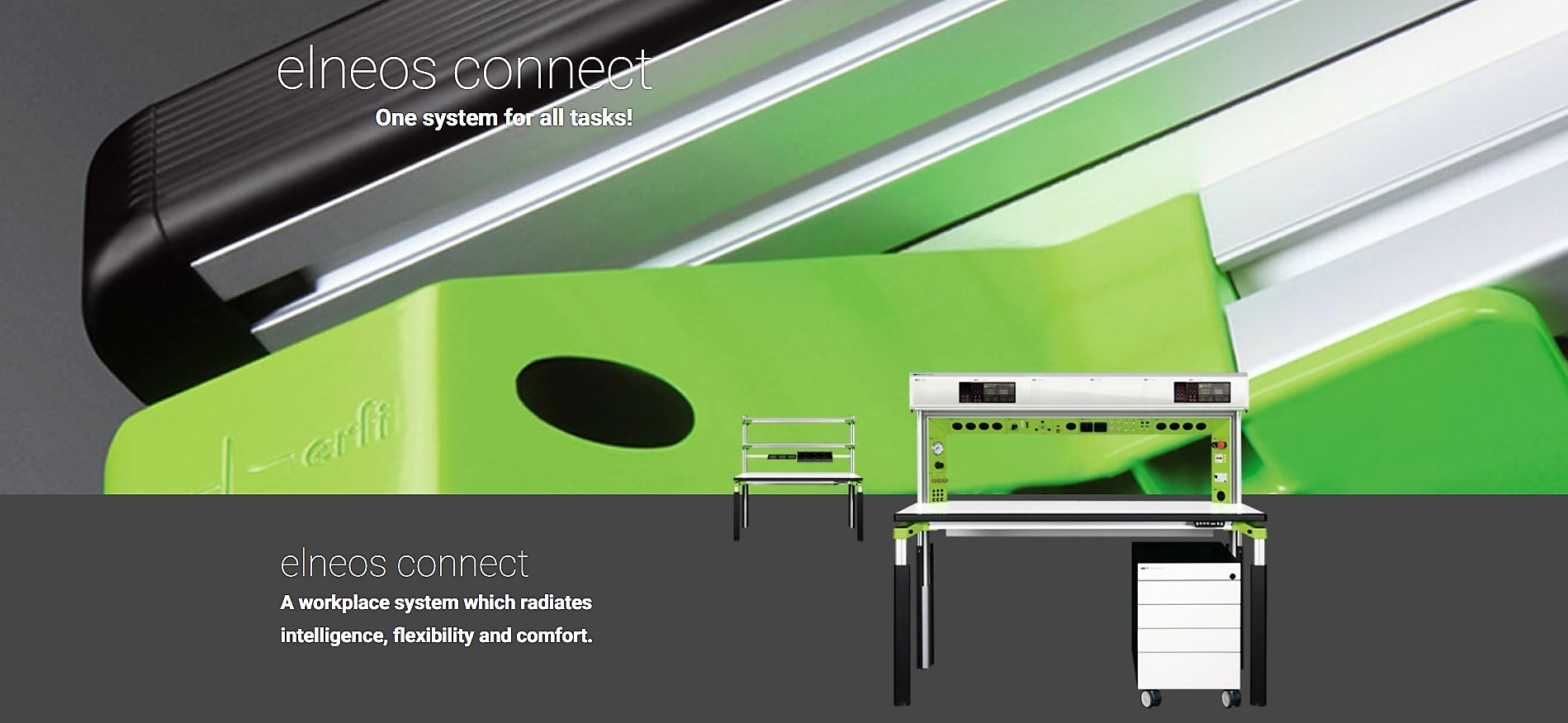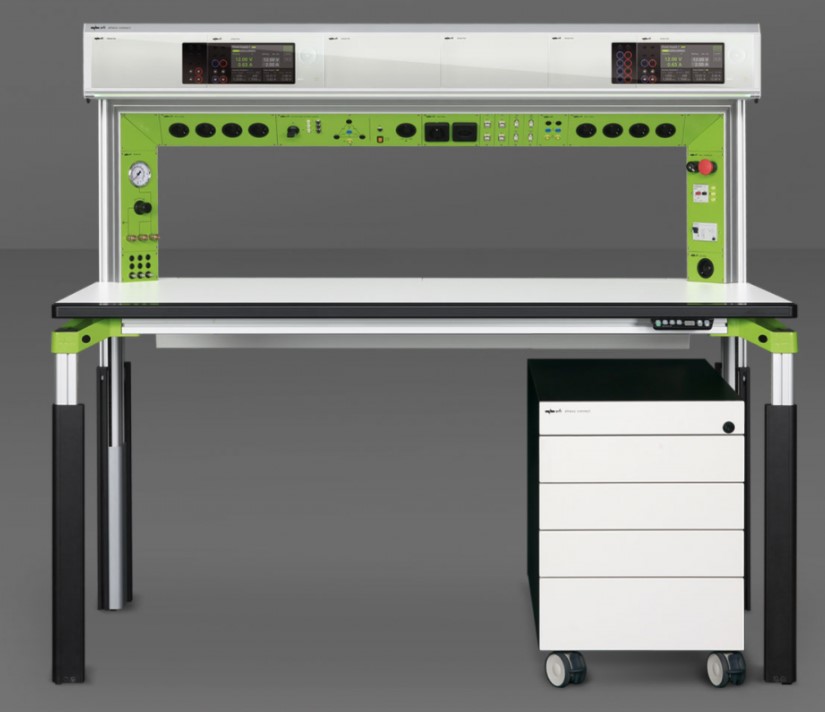 The workplace system elneos connect
The new workplace system elneos connect is characterized by its high structural flexibility and its lightness. Elneos connect is timeless in its design and still offers colorful accents. The sophisticated profile system and the connector of elneos connect allows, among other things, the recording and uninterrupted guidance of cable work, the adjustment of the working height via a stable hydraulic height adjustment and the connection to a table-transferring bridge. The workplace lighting and an indication light is implemented by modern RGB LED technology and sensors.

The profiles
elneos connect offers new combinations with a sophisticated profile system made of aluminum. The basis of the profile system is the L-profile. This basic profile is complemented by further profile shapes, the expand profiles and the telescope profile, giving elneos connect the high level of flexibility and freedom.
Five different profiles
- L-profile
- Expand Profile 1
- Expand Profile 2
- erfi Bridge
- Telescope Profile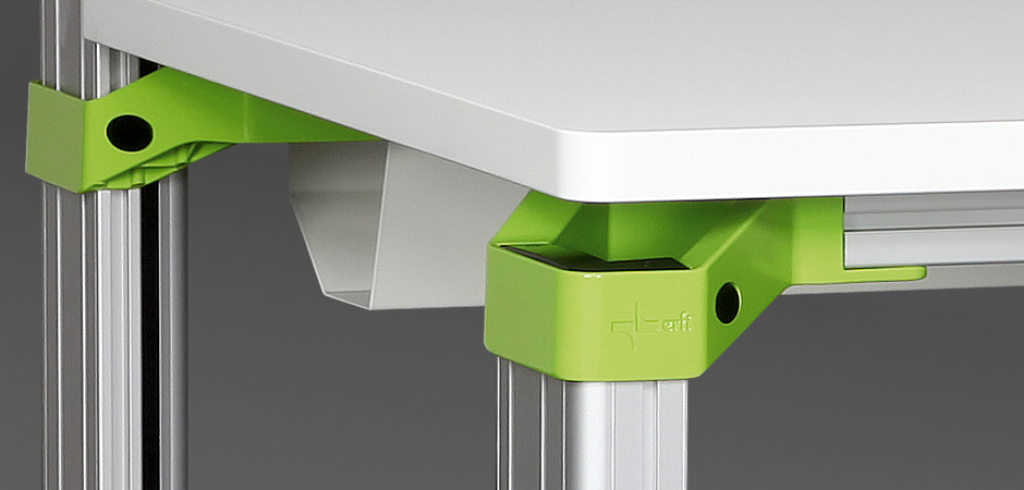 The connector
As a central component between the table leg and frame, the connector includes the L-profile. Through the connector, new profiles and thus media of all kinds can be guided between table frame and table leg. At the same time, the connector lets the tabletop float and gives the system a very high degree of stability. The table legs can be adjusted incrementally and thus offer a great level of height adjustment.
Continuous media management
The connector is the heart of the furniture system elneos connect and allows an uninterrupted media routing between the table leg and the table frame from the floor to all system components. The clip profiles (expandable profiles) with a turn-open function are also run uninterruptibly through the connector, thus ensuring an innovative media guide.
The Lighting
The in-house development of the lighting of elneos connect took into account the latest LED technology. On the lower profile Toplight of the cockpit, the indication light is inserted into the front of a round groove as well as an invisible and swiveling RGB LED workplace illumination.
Premium-quality light
- High-performance RGB LEDs and white premium LEDs
- Contactless dimming and adjustment of the light color
- RGB LEDs and white LEDs are independently adjustable
- Control of the light climate by memory function
- Color fastness and exceptionally good contrast
- Glare-, reflection- and shadow-free work
- Invisibly integrated into Toplight profile
- Swiveling for optimum light control
- Lifespan up to 50,000 h at 30% savings
- Control with I2C bus interface